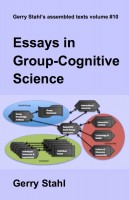 Essays in Group-Cognitive Science
by

Gerry Stahl
Essays in Group-Cognitive Science includes introductions to Computer-Supported Collaborative Learning (CSCL) research, methodology and findings. It documents the innovative approach of the Virtual Math Teams Project from 2002-2015. The project's influential methods of interaction analysis have not been described and motivated in such detail before.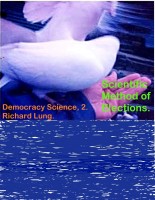 Scientific Method of Elections.
by

Richard Lung
The sheer difficulty of genuine electoral reform is shown and explained. The defeat of democracy is also a defeat for science. Freedom and knowledge depend on each other. Therein is the remedy. I base voting method on a widely accepted logic of measurement, to be found in the sciences. This is supported by reflections on the philosophy of science.