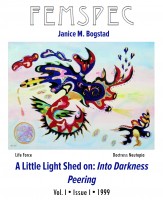 A Little Light Shed on: Into Darkness Peering, Femspec Issue 1.1
Bogstad's review of Elizabeth Ann Leonard's collection Into Darkness Peering: Race and Color in the Fantastic, Number 74, Contributions to the Study of Science Fiction and Fantasy (Westport, CT: Greenwood 1997, 95 pp) commends the volume for remarkable feats in the history of science fiction criticism.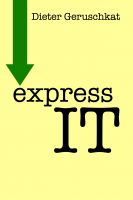 expressIT - A Plea For Free Speech
This publication "express IT" is written for freedom-loving people and dedicated to writers and speakers worldwide that are discriminated, publicly offended, oppressed, incarcerated or even killed just for expressing their mind. Alone, the fact that someone is jailed for writing or speaking freely is an unconscionable event, though many cases are known worldwide.