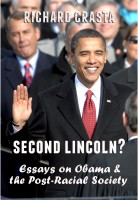 Second Lincoln? Essays on Obama and the Post-Racial Society
Not only has President Obama shown himself to be Lincolnesque in emancipating nearly 5 million undocumented migrants, he has redeemed himself, having come into office on the shoulders of blacks, minorities, the anti-war, and the economically disenfranchised. But only partly: here, in the voice of one writer, is a history of the dreams of those who supported him, and what more he could do.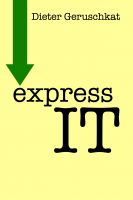 expressIT - A Plea For Free Speech
This publication "express IT" is written for freedom-loving people and dedicated to writers and speakers worldwide that are discriminated, publicly offended, oppressed, incarcerated or even killed just for expressing their mind. Alone, the fact that someone is jailed for writing or speaking freely is an unconscionable event, though many cases are known worldwide.