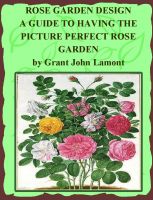 Rose Garden Design - A Guide to Having the Picture Perfect Rose Garden
Almost anyone who has an interest in gardening flowers and plants will eventually mosey into rose territory. It's almost irresistible because of the beauty and scent of one of the most popular plants on earth. A rose garden is like no other. This book will teach you everything you'll ever need to know about the picture perfect rose garden your friends and neighbors will envy!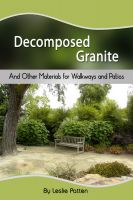 Decomposed Granite and Other Materials for Walkways and Patios
Decomposed Granite (DG) for the homeowner, explained for do-it-yourselfers as well as those hiring a contractor. Make sure your DG sets up hard and not mushy, edging considerations, drainage, colors, and alternatives to the hardeners. A special section on other materials and when to use them, such as concrete, pavers, mortared flagstone and flagstone set on sand or DG. 26 color photos.