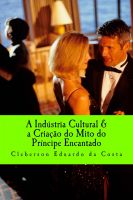 A Indústria Cultural & A Criação Do Mito Do Príncipe Encantado
Discutiremos essa problemática por meio da compreensão do modo como homens e mulheres são criados, partindo de uma perspectiva e análise filosoficamente críticas, dentro dos planos históricos, sociológicos e antropológico-culturais, envolvendo os processos fragmentados e/ou fragmentários ideológicos de socialização, criados, desenvolvidos por Thedor Adorno e outros...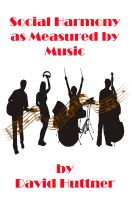 Social Harmony as Measured by Music
This lecture shows how the character and quality of music reflects the harmony of its society, especially the prospects for love and happy marriage. Since the 1920s and early to mid 1930s, American music has deteriorated in step with the decay of the American Empire. Computers are also and everywhere to blame. It shows too what we --and especially China --must do to get music back on track.