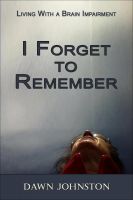 I Forget to Remember
Living with a brain impairment, my funny, sometimes sad, insightful account of what happened to me, how it changed my life, for the better, and the insights I can share to fully understand what we go through, physically, emotionally, mentally and spiritually. This book is written in short chapters, allowing readers to input their own stories, struggles and to help those who love them understand.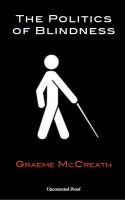 The Politics of Blindness
From 70 percent to 80 percent of blind Canadians have never had a job. Graeme McCreath believes now is the time to establish a system that allows the blind to achieve autonomy rather than having to rely on charity. "We can show our capabilities and push the federal government to persuade potential employers to 'give it a try'. We should apply for the jobs the same as everyone else.