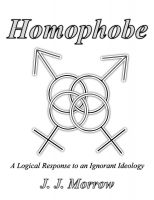 Homophobe: A Logical Response to an Ignorant Ideology
(5.00 from 1 review)
A young graduate student finds herself in an altercation at a coffee shop with a man insisting homosexuality is an unnatural, exclusively human phenomenon. Her intelligence and sense of morality questioned, she sets out to prove him wrong. This work of literary nonfiction is a must read for anyone looking to understand how homosexuality exists as a component of the natural world.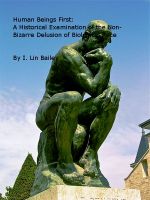 Human Beings First: A Historical Examination of the Non-Bizarre Delusion of Biological Race
For the past several centuries, countless individuals have been taught to believe that there are different "races" of human beings. Despite the fact that geneticists have proven that human beings only belong to one "race", Homo sapiens sapiens, the belief in race remains steadfast. This book is dedicated to analyzing this phenomenon and the impact that it has had on human society.