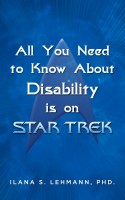 All You Need to Know About Disability is on Star Trek
More illuminating than a Supernova. More fun than a Klingon drinking song. Set a course for a view of disability through a Star Trek lens. From genetic engineering, to physical, cognitive and psychiatric disabilities, Dr. Lehmann provides 12 chapters of disability topics illustrated with dialogue from Star Trek episodes and movies.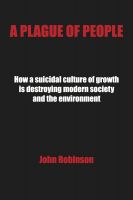 A Plague of People
(3.67 from 3 reviews)
People fill every part of the planet, using all resources and driving other species to extinction, until further expansion is impossible. The process and consequences are fully explored here with a science-based forecast of a complete collapse by 2030. The culture change urgently required is refused by a kamikaze culture of growth controlled by a foolhardy powerful minority.