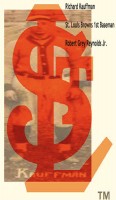 Richard Kauffman St. Louis Browns First Baseman
by

Robert Grey Reynolds, Jr
Richard Kauffman was a multi-sport athlete at Susquehanna University in Pennsylvania. He played with several minor league baseball teams and briefly in the American League, with the St. Louis Browns. His tenure in the majors was curtailed when Hall of Fame 1st Baseman, George Sisler, joined the St. Louis Browns in 1915. Kauffman became a flour mill executive for a time in Atlanta, Georgia.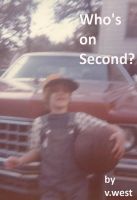 Who's on Second?
by

V West
(5.00 from 1 review)
It was hard for Peanut to be a star player on the local baseball team, since she had never even got a chance to join them on the field. That all changed one day when a case of chicken pox suddenly struck some key teammates. Peanut did not go on to be a hall-of-famer; but she did leave her mark in the one game that she saved at the last minute, back when she was known as "Bat Person."