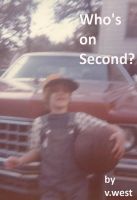 Who's on Second?
(5.00 from 1 review)
It was hard for Peanut to be a star player on the local baseball team, since she had never even got a chance to join them on the field. That all changed one day when a case of chicken pox suddenly struck some key teammates. Peanut did not go on to be a hall-of-famer; but she did leave her mark in the one game that she saved at the last minute, back when she was known as "Bat Person."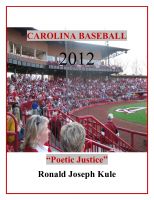 CAROLINA BASEBALL 2012, Poetic Justice
The upstart, 2012 Gamecocks nearly achieved a historic, 3-peat, national championship. Mostly freshmen, juco transfers and a few veterans when the season began, their head coach, Ray Tanner, paced them through an amazing crucible of fire all the way to the Finals of the College World Series. This is the story of how Carolina's boys became a respected team of young men in one difficult season.