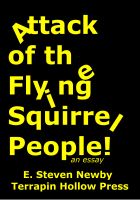 Attack of the Flying Squirrel People!
An award winning, comedic essay on the insane sport of wingsuit flying. It explores the history of the sport, the direction it's moving in, and the questionable sanity of its participants.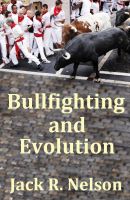 Bullfighting and Evolution
The author explores ancient and future aspects of bullfighting, its meanings and importance aside from the bloody show itself.