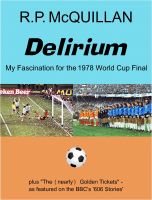 Delirium: My Fascination for the 1978 World Cup Final
(2.00 from 1 review)
The 1978 World Cup Final was one of the most spectacular but controversial sporting events in recent memory. All of Argentina, backed by the ruling military junta was willing them to win against a talented Dutch Team. This is my take on a truly gripping but heavily tarnished match and the events that surrounded it.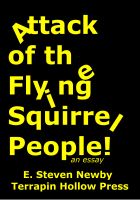 Attack of the Flying Squirrel People!
An award winning, comedic essay on the insane sport of wingsuit flying. It explores the history of the sport, the direction it's moving in, and the questionable sanity of its participants.