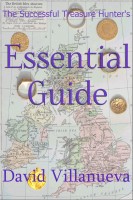 The Successful Treasure Hunter's Essential Guide
by

David Villanueva
With over 40 years experience in the hobby of metal detecting or treasure hunting, David Villanueva tackles the major problems metal detectorists face. Obtaining search permission; research and finding sites; laws and code of practice; choosing a metal detector and overcoming detector limitations; identifying and preserving finds, coping with buried trash and techniques for locating finds.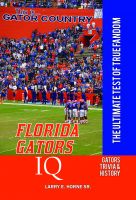 Florida Gators IQ: The Ultimate Test of True Fandom
by

Larry E. Horne Sr.
Think you know Gators football? Think you have mad-trivia skills when it comes to Urban Meyer, Tim Tebow, or Brandon Spikes? Think you've got the Steve Spurrier, Danny Wuerffel, or Emmitt Smith questions in the bag? Think again. It's time to find out how smart you really are about the Gators.