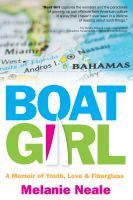 Boat Girl: A Memoir of Youth, Love, & Fiberglass
"Boat Girl" is the heart-breaking memoir of what it's like to grow up aboard a sailboat. Melanie paints a vivid picture of the trials and tribulations of family life aboard a sailboat without drowning the reader in the technical details of sailing. "Boat Girl" strikes a perfect balance between a coming of age story and a sea tale, enjoyable for boaters and land-lovers alike.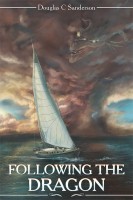 Following the Dragon
Author Doug Sanderson takes you along on a sailing trip that spans two years. He abandons his job in Seattle and purchases a Formosa 46 in Florida. After a frantic couple of months getting the boat ready, Doug sets sail for whatever adventures await him. His trip includes Florida, The Bahamas, Turks and Caicos, Chesapeake Bay, New England, Nova Scotia, and Newfoundland.