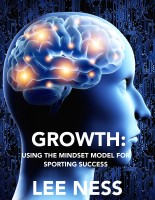 Growth: Using the Mindset Model for Sporting Success
This mini-book will describe the mindset, how to use it as an athlete, as a coach and as a parent/guardian. The impact of mindset, and the simple language or semantics we use for praise, have an incredibly profound effect on sports development. As a general rule of thumb, kids who develop a growth mindset have more chance of being successful in the long term, both in sports and in life.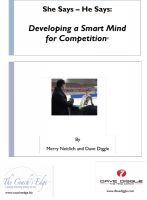 Developing a Smart Mind for Competition
An insightful interview between National Figure Skating Champion, Merry Neitlich and Sports Mind Coach, Dave Diggle, in how an elite athlete prepares for a podium finish at the U.S. Adult Figure Skating Championships.