Sub-categories:
Curiosities & wonders | Questions & answers | Trivia | Catalogs | Bibliographies & indices | Yearbooks & annuals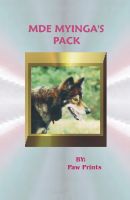 Mde Myinga's Pack
(5.00 from 5 reviews)
This is a color illustrated biographical account of raising a wolf pup in a home environment. It documents many of both the wonderful and not so great aspects of the fifteen year adventure. It is hoped the book will not only entertain but will also help add to the understanding of these wonderful animals. The reader will come away knowing why having a wolf or wolf hybrid can be very challenging.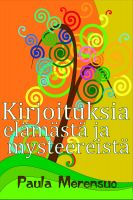 Kirjoituksia elämästä ja mysteereistä
(5.00 from 2 reviews)
Tämä kirja perustuu blogiin, jota pidin vv. 2006–2012 nimellä Palin Zon. Sinä aikana ehdin olla niin kiireinen yrittäjä kuin työtön luuserikin. Lastujeni aiheet menevät äärestä laitaan, kuten elämänikin. Enimmäkseen kuitenkin vain nauran kaikelle ja tarkastelen elämän eri ilmiöitä paremminkin kieli poskessa kuin otsa kurtussa.