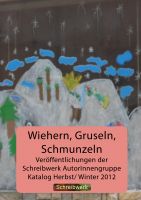 Wiehern, Gruseln, Schmunzeln
Herbst/Winter 2012-2013: "Schreibwerk" ist eine Gruppe von Autorinnen und Autoren deutscher Sprache. Wir haben uns Ende 2002 im Netz gegründet und haben eine gemeinsame Homepage und einen Blog. Hier stellen wir unsere Print-und E-Book-Veröffentlichungen vor. Vielleicht könnten wir Sie auf das eine oder andere unserer Bücher neugierig machen, sodass Sie es zum Lesen oder Verschenken erwerben.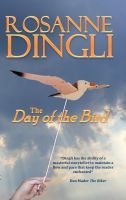 The Day of the Bird
This bumper collection of short stories consists of the entire contents of Over and Above (2011) and Vision or Delusion (2010), now both out of print.