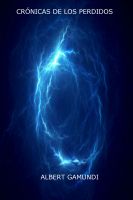 Crónicas de los perdidos
(5.00 from 2 reviews)
Crónicas de los perdidos es el quinto libro de la col·lección de pensamiento alternativo que recoge algunas experiencias más de Harter Feelsonsteel y su hija Beatriz Feelsonsteel en la nueva realiad en la que se encuentran ahora. En esta ocasión la acción tendrá lugar a pie de calzada por una parte, y por la otra en una gan ciudad. La acción y los sentimientos a flor de acero estan asegurados.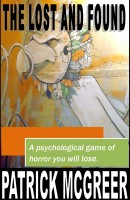 The Lost and Found: A psychological game of horror you will lose.
(4.67 from 3 reviews)
The blogs and diaries of six travel writers reveal Panama. But after the writers meet Dr. Mike, retired expat and Freemason they decide to act out their lucid dreams in ritual and the maps of right and wrong are redrawn. McGreer brilliantly weaves a story from the writer's words to tell the legendary horror story of a backpacking adventure in Panama that spiraled into crime, sex and the occult.