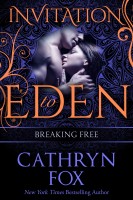 Breaking Free, Invitation to Eden
Spring Break at college is supposed to be a time of fun and parties, but Alaska Rossi, AKA Janey Smith, is on lockdown thanks to her father's mafia dealings. She wants only to party down with the rest of her classmates. At least her hot, darkly mysterious bodyguard— deep undercover as her dorm's resident assistant—gives her something to fantasize about during her boring nights in confinement.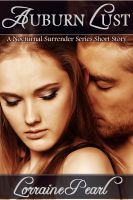 Auburn Lust
Twin courtesan vampires Rochelle and Laureline Montague entertain two of their favorite vampire clients for the evening: Christof Rosenbaum and Donovan Evanko. Rochelle and Christof have been meeting for centuries but lately the intimacy between them has crossed the line and become personal. Will Rochelle be able to keep her professional boundaries in place or will she give in to her emotions?