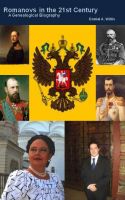 Romanovs in the 21st Century
(4.00 from 1 review)
The Imperial Family of Russia all died in 1918, right? Wrong! While the Tsar, his wife and five children were indeed shot to death in Yekaterinburg on July 17, 1918, many nieces, nephews, and cousins escaped the murderous hands of the Bolsheviks. Whatever happened to them? Romanovs in the 21st Century answers that very question.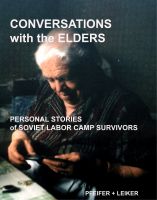 Conversations with the Elders
(4.00 from 1 review)
What few people know about WWII concerns the fate of thousands of Russians of German descent who were exiled to Kazakhstan and Siberia after Hitler invaded the USSR. From 1995 to 1997, two US Catholic sisters interviewed 22 labor camp survivors whom they met while serving in a Catholic parish in Chelyabinsk. How these men and women managed to survive will both inspire and astound you.