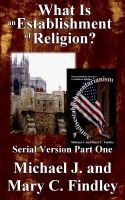 What Is an Establishment of Religion?
Hint. It's not what you think. It's a recipe for persecution, corruption and heresy. America's founding fathers understood that government must protect freedom, including the freedom to practice all religions. But they also understood that not all religions teach men how to be good citizens and make their countries prosper. The truth isn't out there somewhere, unfindable and unknowable.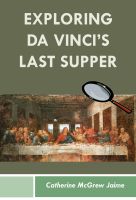 Exploring da Vinci's Last Supper
(4.00 from 1 review)
How did Leonardo paint his Last Supper mural? Why is it so famous? Why is it in such bad shape? This short e-book attempts to give the reader a look at those questions and numerous other ones. A great intro those who want "just a little bit more" on this intriguing topic.