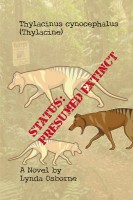 Status:Presumed Extinct
by

Lynda Osborne
Hugh, a British boy, and Connie, an indigenous Tasmanian girl, meet and share a secret adventure after Hugh sights what he thinks is a Tasmanian tiger, a thylacine, thought to be extinct. Followed by park ranger Spencer Tate, a racist thug who wants to collect the reward, Connie and Hugh are caught between concerns over their relative's wishes and the thylacine's safety.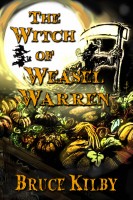 The Witch of Weasel Warren
by

Bruce Kilby
Late at night, Duke Skysquawker, a crow from the Northwoods Rookery, discovers weasels stealing pumpkins out of Farmer McSimmons' pumpkin patch. He reports the strange activity to his farm friends who realize they have to do something. The Witch of Weasel Warren is a fun fantasy escapade with plenty of scary moments and an exciting final battle between good and evil.