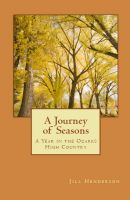 A Journey of Seasons: A Year In the Ozarks High Country
If you long for the country life or love the outdoors you will appreciate this beautiful and inspiring book. Set in the rugged heart of the Missouri Ozarks, A Journey of Seasons is a beautifully recounted memoir filled with nature notes, botanical musings, back-woods wisdom and just a pinch of "hillbilly" humor from noted author, naturalist and organic gardener, Jill Henderson.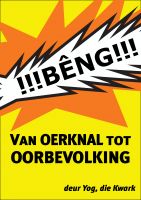 Van Oerknal tot Oorbevolking
Van Oerknal tot Oorbevolking vertel die geskiedenis van die heelal tot by planeet Aarde en sy intelligentste lewewese - die mens - in verstaanbare taal en vir lesers van alle ouderdoms groepe. Die wetenskaplike plousibiliteit word deur 'n duitse fisika-professor beaam. Suider-Afrika word besonder beklemtoon. POS ASSEBLIEF 'N (HOPELIK POSITIEWE) BEOORDELING VAN MY BOEK NADAT JY DIT GELEES HET!