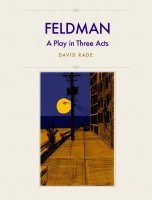 Feldman - A Play in Three Acts
Arrested for panhandling with $20k in his bag, Danny Feldman is confronted by a system determined to institutionalize him "in his own best interests." His freedom depends on the defense of a compassionate lawyer who volunteers to represent him against all odds. Danny's struggle touches our hearts. FELDMAN raises questions about justice, mental health, individual rights, what it is to be free.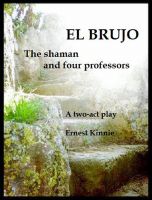 El Brujo---the Shaman and Four Professors
Four university professors invite a brujo to explain shamanism. He guides them into an alive, creative world which turns out to be both seductive and dangerous. He uses guided fantasies to help them explore the nature of reality and their true identity. Adult language, especially when one of the professors finds himself on a chain gang.