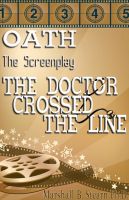 OATH: The Screenplay
David Reats is a 60 yer old lawyer, and perennial student; a former anti-war activist and Castro apologist. He is to graduate medical school and assigned a psychiatric residency in the US Navy. He becomes involved in an anti middle-east demonstration helping a friend from the past. The friend hits a policeman unconscious. Reats is jailed. His intern-residency is in trouble,as is his marriage.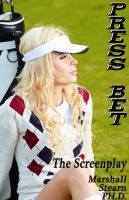 Press Bet: The Screenplay
Ann Carter is a competitive golfer. She elicits the help of an older, misogynistic, Zen oriented caddy. They have a contest, he wins; she plays his way and wins the club championship. Their admiration for one another grows. They fall in love, and are discovered. She is forbidden to see him. He is fired from the course, takes a job in Australia. When he leaves she finds out something earthshaking.