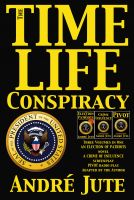 The TIME-LIFE Conspiracy
Omnibus containing the novel AN ELECTION OF PATRIOTS, the screenplay A CRIME OF INFLUENCE, and the radio play PIVOT, both adapted from the novel by the author, Andre Jute.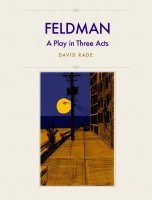 Feldman - A Play in Three Acts
Arrested for panhandling with $20k in his bag, Danny Feldman is confronted by a system determined to institutionalize him "in his own best interests." His freedom depends on the defense of a compassionate lawyer who volunteers to represent him against all odds. Danny's struggle touches our hearts. FELDMAN raises questions about justice, mental health, individual rights, what it is to be free.