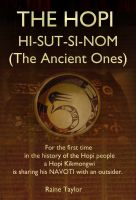 THE HOPI HI-SUT-SI-NOM (The Ancient Ones)
For the first time in the history of the Hopi people a Hopi Kikmongwi is sharing his NAVOTI with an outsider and now with this book, with the world. He risked criticism from his people, but he says it is now time to share this knowledge with the rest of the world. His major concern is that this knowledge will be lost to the younger generations of the Hopi people.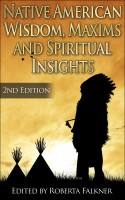 Native American Wisdom, Maxims and Spiritual Insights (2nd Edition)
Collection of poignant quotes from 50 Native American women and men (17th century to 20th century) as they witness their way of life transformed from self-determination to assimilation. Includes biographical information, historical facts, and link to a complimentary copy of "Indian Heroes and Great Chieftains" by Charles A. Eastman (Ohiyesa), a Sioux activist, lecturer and physician.