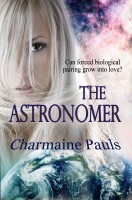 The Astronomer
Can Fraya reject desire for loyalty? Must she choose between her career and her love? Can passion truly craft a bond that will last a lifetime? The year is 2165. A new blood group has evolved, and biological pairing, called mating, has replaced the old-world marriage ritual. When a stranger saves astronomer Dr. Fraya Riber from drowning, her body goes into a strange state of arousal.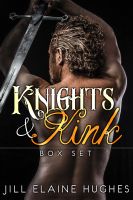 Knights and Kink Romance Boxed Set
Check out this AMAZING boxed set of four hot alpha-male romance novels by renowned indie author and award-winning journalist Jill Elaine Hughes. KNIGHTS AND KINK ROMANCE BOXED SET is a super ebook bargain that offers FOUR full-length novels in one!