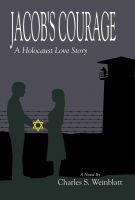 Jacob's Courage: A Holocaust Love Story
(5.00 from 1 review)
Jacob's Courage is a tender coming of age love story of two young adults during the Holocaust. This historical novel explores the dazzling beauty of passionate love and enduring bravery in a lurid world where the innocent are murdered. From despair, to unforgettable moments of chaste beauty, Jacob's Courage examines a constellation of emotions during a time of incomprehensible brutality.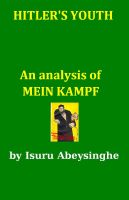 Hitler's Youth - An Analysis of Mein Kampf
(4.00 from 1 review)
A critical analysis of Mien Kampf, the doctrine of the NAZI regime in wartime Germany.