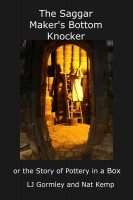 The Saggar Maker's Bottom Knocker, or The Story of Pottery in a Box
Yes, not only was there (and is there) such a thing as a saggar, but there was also something or someone known as a saggar maker's bottom knocker. And the route to the saggar bottom knocking starts with ancient China and takes in a few alchemists, white gold, Marco Polo, missionaries, house arrest, and even a wallaby along the way.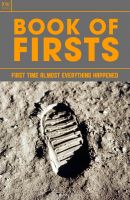 Book of Firsts - First Time Almost Everything Happened
'It's not winning silver; it's losing gold', says a famous Nike ad, hammering home the painful truth that posterity has little compassion for those who finish second. They are, more often than not, expunged from history, years – perhaps even decades – of grinding toil and desperate hope cast into the dustbin of history.