Sub-categories:
Europe / Great Britain | Europe / Ireland | Europe / Western | Europe / Eastern | Europe / France | Europe / Germany | Europe / Italy | Europe / Former Soviet Republics | Europe / Spain & Portugal | Europe / Baltic States | Europe / Scandinavia | Europe / Greece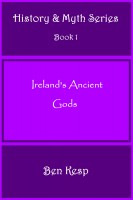 Ireland's Ancient Gods
by

Ben Kesp
Travel back in time to an ancient and isolated land sitting on the western edge of Europe whose aged forests radiate a mystic and secret past. The land's unknown inhabitants provide a rich myth of gods and legends, while its ancient druid practices are buried deep within its soul, a hidden energy of an unknown time long gone.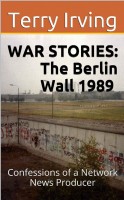 War Stories: The Berlin Wall 1989
by

Terry Irving
"The End of History" was how the Fall of the Berlin Wall and the end of the Soviet Union was described. I was there-on the EASTERN side of the Wall--and, trust me, it was very different than you may have been told. Finally, here is the truth of that day through the perspective of a journalist with decades of experience (and no sleep.) With pictures and a link to the Video of the Historic Occasion.