Sub-categories:
Europe / Great Britain | Europe / Ireland | Europe / Eastern | Europe / Western | Europe / France | Europe / Former Soviet Republics | Europe / Germany | Europe / Italy | Europe / Baltic States | Europe / Spain & Portugal | Europe / Scandinavia | Europe / Greece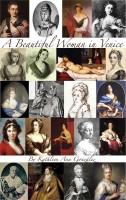 A Beautiful Woman in Venice
by

Kathleen Ann Gonzalez
Libraries of books have been written about Venetian history and men's roles in shaping it. But little is written about the women. From writers to orators, courtesans to composers, you'll read their stories in A Beautiful Woman in Venice. Boat racers, artists, glassmakers, and the first woman to earn a university degree all overcame obstacles to achieve greatness. It's time to redefine their beauty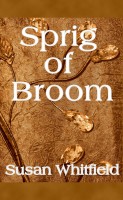 Sprig of Broom
by

Susan Whitfield
Sprig of Broom is a coming-of-age creative non-fiction work about Geoffrey Plantagenet, a count, who marries King Henry's daughter, Empress Matilda, and fathers the dynasty of Plantagenet kings. He has much to learn, and over the course of his life's journey he develops a better understanding of himself, fathers a long line of kings, endures adversaries and faces the world of chaos around him.