Sub-categories:
Europe / Great Britain | Europe / Ireland | Europe / Western | Europe / Eastern | Europe / Germany | Europe / France | Europe / Italy | Europe / Former Soviet Republics | Europe / Spain & Portugal | Europe / Baltic States | Europe / Greece | Europe / Scandinavia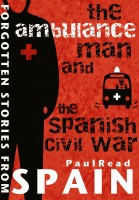 Forgotten Stories From Spain: The Ambulance Man And The Spanish Civil War
There are many stories from the Spanish Civil War that history has forgotten. One such story tells of a Canadian man that came to help a city in exodus. His struggles in the Spanish cities of Madrid, Malaga and Almeria are dramatic, conspiratorial and yet powerfully inspiring. This first book in the "Forgotten Stories" series tells of Norman Bethune, who gave his life for the freedom of others.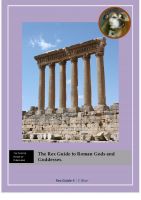 The Rex Guide to Roman Gods and Goddesses
A handy guide to the Gods and Goddesses worshipped by the Romans. This book gives a brief description of both the major and minor gods and goddesses of ancient Rome. A useful reference to use whilst writing or reading books, watching the TV or listening to the radio. It is designed to provoke further study by the reader.