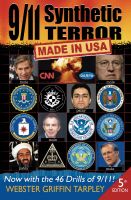 9/11 Synthetic Terror: Made in USA, 5th edition
(5.00 from 2 reviews)
The authoritative work on 9/11 and state-sponsored false-flag terrorism. 9/11 Synthetic Terror is the only book to present a working model for the event - a network of moles, patsies, paramilitary pros, privatized intelligence assets and corrupt media corporations. We see how this enormous provocation was successfully executed and exploited as war propaganda.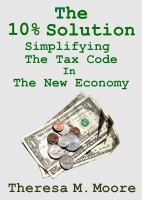 The 10% Solution: Simplifying The Tax Code In The New Economy
A short history of taxation, a treatise on suggested alternatives to tax reform, and a modest proposal by the author which would eliminate the need for the tax code altogether. This book was written in response to President Barack Obama's call for suggestions from the public for tax reform, and is based on the author's experience with the complex issues of taxation and its financial impacts.