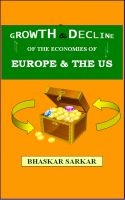 Growth and Decline of Economies of Europe and US
(5.00 from 2 reviews)
The wealth of Europe and the US was built on ethnic cleansing, slave labor and colonies. Non availability of these resources is the primary cause of the decline of the developed economies. The financial conditions of central governments, state governments, municipalities and the people of the developed world are not going to improve unless there is a major change in their economic policies.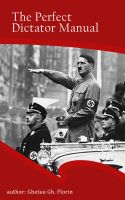 The Perfect Dictator Manual
(5.00 from 1 review)
The Perfect Dictator Manual is a shocking, revealing and interesting book. The author strips off myths and legends the personalities of the most sinister dictators: Lenin, Stalin, Mussolini, Hitler, Mao, Pol Pot, or Ceausescu. At the same time, the functioning mechanisms of tyrannical regimes are highlighted. In other words, it is an essay on dictators, dictatorships and their true nature.