Sub-categories:
China | Asia / Southeast Asia | India & southern Asia | Asia / Central Asia | Asia / Japan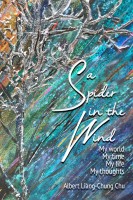 A Spider in the Wind: My World, My Time, My Life, My Thoughts
by

Albert L. Chu
Growing up in the colonized Vietnam, this is an account of how, armed with a good family education and blessed with a good measure of luck, I managed to crawl my way out of the situation and eventually landed on the American soil, built a career and a family. My experience may serve as useful guide or at least a cautionary tale to youngsters who are looking down their life's path with wonderment.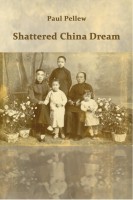 Shattered China Dream
by

Paul Pellew
For 100 years, three generations of the author's Anglo-Chinese family lived in China. They were unfairly treated due to their mixed blood, particularly in the era of Mao. After more than 20 years of studying, researching and verifying Chinese Modern History as well as family history, the author tells a remarkable true story of three generations living in China and tracing their British ancestry.