Sub-categories:
Egypt | Rome | Greece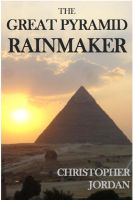 The Great Pyramid Rainmaker
This operating manual for Cheops shows how the Great Pyramid worked and the various stages of its development. The benefits for the builders are described within this framework. The penultimate rainmaking function is truly unique. Equally unique is the chapter that shows how to build and test a small rainmaker in the style of Cheops.