Sub-categories:
Egypt | Rome | Greece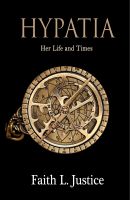 Hypatia: Her Life and Times
Hypatia of Alexandria. Who was she? A brilliant 5C scientist murdered by a religious mob? An aging academic killed by a rival political force? A sorceress who kept Alexandria in thrall through satanic wiles? Innovative mathematician or a geometry teacher? Discover the answers to these questions and more through this collection of essays on the life and times of Hypatia, Lady Philosopher.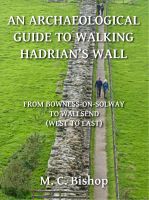 An Archaeological Guide to Walking Hadrian's Wall from Bowness-on-Solway to Wallsend (West to East)
This is an informative (yet informal) description of the route of Hadrian's Wall and all the remains that can still be seen. For most of the route from west to east, it follows the Hadrian's Wall National Trail Footpath, but with an important difference: where the path veers off the line of the Wall, this account stays with it and allows you to examine the remains most other walkers do not see.