Sub-categories:
Egypt | Rome | Greece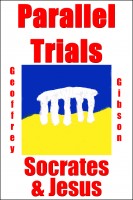 Parallel Trials
An independent review step by step of the two most famous trials in history by a practising lawyer with no allegiance, the first ever.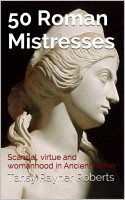 50 Roman Mistresses:
Here are fifty extraordinary women of Ancient Rome—virtuous wives and adulterous vixens, abductees and viragos, imperial mothers and mortals who became goddesses, all taking their place in history. Their stories are told by Doctor Tansy Rayner Roberts, in her wry, insightful, highly readable manner, and by the end, you will have explored Roman history from a slightly different point of view.