Sub-categories:
Egypt | Rome | Greece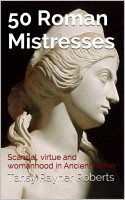 50 Roman Mistresses:
Here are fifty extraordinary women of Ancient Rome—virtuous wives and adulterous vixens, abductees and viragos, imperial mothers and mortals who became goddesses, all taking their place in history. Their stories are told by Doctor Tansy Rayner Roberts, in her wry, insightful, highly readable manner, and by the end, you will have explored Roman history from a slightly different point of view.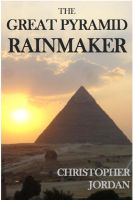 The Great Pyramid Rainmaker
This operating manual for Cheops shows how the Great Pyramid worked and the various stages of its development. The benefits for the builders are described within this framework. The penultimate rainmaking function is truly unique. Equally unique is the chapter that shows how to build and test a small rainmaker in the style of Cheops.