Sub-categories:
Africa / South / Republic of South Africa | Western region | South | Central region | Northern region | Eastern region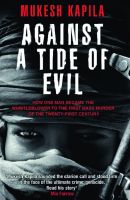 Against a Tide of Evil
Against a Tide of Evil is a strident and passionate cri de coeur. It is the deeply personal account of one man driven to extreme action by the unwillingness of those in power to stop mass murder. It explores what empowers a man like Mukesh Kapila to stand up and be counted, and to act alone in the face of global indifference and venality.