Sub-categories:
Africa / South / Republic of South Africa | Western region | Central region | South | Northern region | Eastern region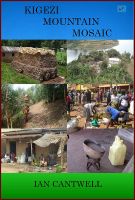 Kigezi Mountain Mosaic
Kigezi Mountain Mosaic (256,000 words & 140 photos) explores the land, wildlife, culture, history and religion of Kigezi colonial district (Kabale, Kisoro, Kanungu & Rukungiri) in south-west Uganda from earliest times to the present. It includes descriptions of national parks, wildlife (Mountain Gorilla), and people with biographies, contemporary descriptions and an extensive bibliography.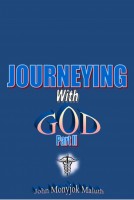 Journeying with God Part II
Father Maluth Abiɛl and the history of Sudan say that the war started in Sudan before the Sudan's official independence from British that was on the 1st of January 1956. The causes of this general war in the whole Sudan are so many, but few stand out.