Sub-categories:
Africa / South / Republic of South Africa | Western region | Central region | South | Northern region | Eastern region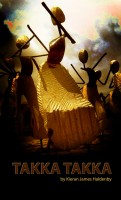 Takka Takka
by

Kieran Haldenby
Takka Takka tells the story of men living the nightmare under unimaginable terrible conditions, and yet in the midst of this terror, this violence and torture, often reaching out to each other and finding, friendship, loyalty and courage. Love and beauty. It is a story that had to be told; and a story that has to be read by all those who long to bring light into the darkness.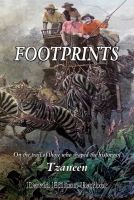 Footprints
by

David Hilton-Barber
Here is an idiosyncratic view of one of South Africa's loveliest districts. History is certainly revealed, but the book is much more than dry-as-dust fact and chronologies. The mountains and valleys and abundant vegetation of the northern Drakensberg have inspired many people. Their stories enliven almost every page.