Sub-categories:
Africa / South / Republic of South Africa | Western region | Central region | South | Northern region | Eastern region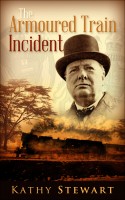 The Armoured Train Incident
On 15 November 1899, near the start of the Anglo-Boer War, an armoured train with a young Winston Churchill aboard ground its way through the misty hinterland of Natal, South Africa. The Boers, fearsome, brave Afrikaner farmers known for their marksmanship, had proved to be a formidable force. As the train steamed along, the soldiers were aware the elusive foe could strike at any time.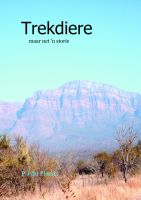 Trekdiere
Die Afrikanervolk se geskiedenis is 'n roemryke geskiedenis. Dit is net jammer ons kinders leer nie meer van die geskiedenis nie. Hierdie boek is 'n poging om die Boerevolk se geskiedenis in een storieboek saam te vat. Volwassenes sowel as kinders sal die boek geniet, en daarna weer opnuut respek vir ons volk se geskiedenis hê.