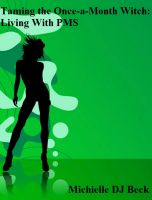 Taming the Once-a-Month Witch: Living With PMS
Premenstrual Syndrome (PMS) plagues many women. While there's really no way to completely eliminate it, there are many ways to reduce the impact is has on a woman's life - and the lives of those around her. Tips and advice are presented here, along with a host of online and offline resources for further reading and understanding of this difficult, complex, and often misunderstood problem.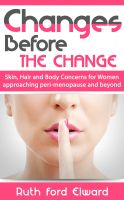 Changes Before The Change (Womens Health Menopause)
(5.00 from 1 review)
Hot flashes, mood swings, excessive blushing, lifeless hair, dry skin, these are just a few of the signs that you are moving into the next phase of life. The hormone levels start to fluctuate affecting your skin, hair and body so be prepared and understand the most common concerns of women. By taking steps now, you can look in the mirror and marvel at how well you look. The key is to start NOW!