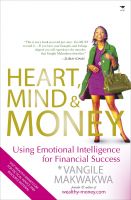 Heart, Mind & Money: Using Emotional Intelligence with Money
by

Vangile Makwakwa
(5.00 from 1 review)
Do you sometimes hate money? Did you know you can turn those negative emotions into positive results? Wouldn't you like to love money? You can! Discover how to use emotional intelligence for financial success. With the book Heart, Mind and Money, you can achieve your financial dreams. Heart, Mind and money will show you how to save, spend, and invest with just a few simple tips.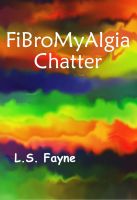 Fibromyalgia Chatter
by

L. S. Fayne
L. S. Fayne has had fibromyalgia for over eleven years. In this book, she describes fibromyalgia symptoms, and how it has changed her life. She describes how it affects intimacy. Most importantly, she tells about the things she does to regain freedom. This book is not about a cure. It isn't even about pain management. It's about life management. It's about getting out of bed and living again!
Related Categories