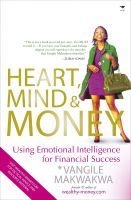 Heart, Mind & Money: Using Emotional Intelligence with Money
(5.00 from 1 review)
Do you sometimes hate money? Did you know you can turn those negative emotions into positive results? Wouldn't you like to love money? You can! Discover how to use emotional intelligence for financial success. With the book Heart, Mind and Money, you can achieve your financial dreams. Heart, Mind and money will show you how to save, spend, and invest with just a few simple tips.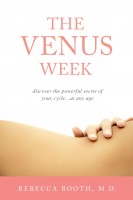 The Venus Week: Discover the Powerful Secret of Your Cycle…at Any Age (Revised Edition)
In The Venus Week Dr. Rebecca Booth describes a window of days each month when Nature gives women a gift; when we are more likely to conceive we feel and look our best. The significance of this phenomenon is far greater than fertility alone. Learning its secrets and how to sustain it can help the reader obtain hormonal balance, improve her beauty, her love life, as well as her overall health.