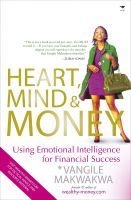 Heart, Mind & Money: Using Emotional Intelligence with Money
(5.00 from 1 review)
Do you sometimes hate money? Did you know you can turn those negative emotions into positive results? Wouldn't you like to love money? You can! Discover how to use emotional intelligence for financial success. With the book Heart, Mind and Money, you can achieve your financial dreams. Heart, Mind and money will show you how to save, spend, and invest with just a few simple tips.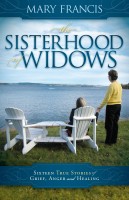 The Sisterhood of Widows
This book is a collection of true stories from widows of all walks of life who reflect and comment about life after the death of their husbands. Emotionally every widow handles it differently and yet there is a common bond they share that makes them part of a sisterhood. Each chapter is a widow's story that provides perseverance, guidance, and insight into human nature.