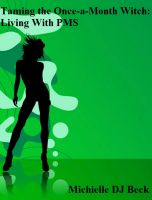 Taming the Once-a-Month Witch: Living With PMS
Premenstrual Syndrome (PMS) plagues many women. While there's really no way to completely eliminate it, there are many ways to reduce the impact is has on a woman's life - and the lives of those around her. Tips and advice are presented here, along with a host of online and offline resources for further reading and understanding of this difficult, complex, and often misunderstood problem.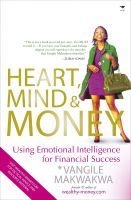 Heart, Mind & Money: Using Emotional Intelligence with Money
(5.00 from 1 review)
Do you sometimes hate money? Did you know you can turn those negative emotions into positive results? Wouldn't you like to love money? You can! Discover how to use emotional intelligence for financial success. With the book Heart, Mind and Money, you can achieve your financial dreams. Heart, Mind and money will show you how to save, spend, and invest with just a few simple tips.