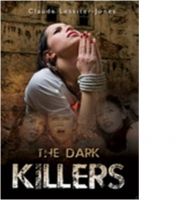 The Dark Killers
by

Zeeteck Company
Price:
$30.00 USD.
Words: 54,620. Language: English. Published: July 4, 2011. Categories:
Screenplays
»
Crime
Claude Lessiter-Jones started writing when he retired from being a prison governor in the UK. He had held the post at a high level security prison housing many of the country's most dangerous murderers, and his work there meant that he regularly liaised with the visiting specialists studying the workings of the criminal mind.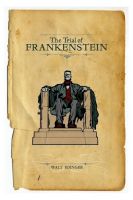 The Trial of Frankenstein
by

Walt Edinger
The reader sits in the jury box and is asked to examine the question: Should there be limits to scientific inquiry? Whether it is cloning, genetic research or crossing species to create new life, who decides whether we should go down this path? In a modern context, the author puts Shelly's Frankenstein on trial. But this is also a trial of Science itself.
Related Categories