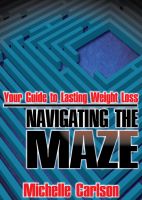 Your Guide to Lasting Weight Loss
by

Michelle Carlson
(5.00 from 1 review)
Are you tired of feeling like you're in a losing battle with weight loss? Have you given up control of your own body to the latest diet fads and bootcamp trainers? Fact is: the failure is not you! The system is what is failing you. With "Your Guide to Lasting Weight Loss" you will relearn how to nourish yourself and reach your fullest, healthiest potential. Written by a 100lb weight loss survivor.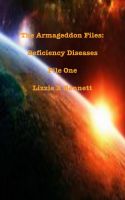 The Armageddon Files: Deficiency Diseases
by

Lizzie Bennett
After any form of societal collapse, regardless of the cause, eating a balanced diet will become more difficult. It's important not just to know what the body needs to stay healthy, but what the signs and symptoms are that indicate that the body is deficient in vital vitamins and minerals. When medical help is not at hand solid, sound advice will be a lifesaver.