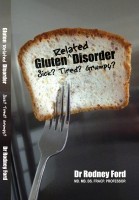 Gluten-Related Disorder: Sick? Tired? Grumpy?
(5.00 from 1 review)
We are all at risk from eating gluten: any person, any symptom, any time! Dr Ford presents stories of 50 families severely affected by gluten. He asks: "Is eating gluten really worth the risk?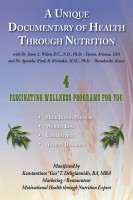 A Unique Documentary Of Health Through Nutrition
(4.80 from 5 reviews)
A Unique Documentary of Health through Nutrition is a documented story on four major health problems that were treated and healed alternatively. These were: 1. Blood Pressure 2. Weight Loss 3. High Cholesterol 4. Anxiety Disorder. Read it, enjoy it, practice it, and share it with a friend, I guarantee you it's going to change your life. Remember: Everything in moderation.