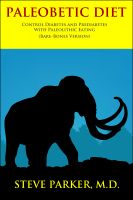 Paleobetic Diet: Control Diabetes and Prediabetes With Paleolithic Eating (Bare-Bones Version)
Steve Parker, M.D., presents the world's first paleo diet program designed for those with diabetes (types 1 and 2) and prediabetes. Included are sections on diabetes drug adjustments, exercise, hypoglycemia, treatment goals, and three days of meals. Recommended foods include vegetables, fruit, nuts and seeds, meat, fish, and eggs. All measurements are given both in U.S. customary and metric units.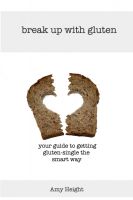 Break Up With Gluten: Your Guide to Getting Gluten-Single the Smart Way
Break Up With Gluten provides a practical approach to ending a tumultuous relationship with refined carbohydrates. With step-by-step guides to your own 'trial separation', and personal narrative that affirms you're not alone, you'll come to understand how adjusting your relationship with food can provide a vehicle for self-discovery and whole-life health empowerment.