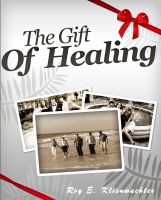 The Gift of Healing
It is in our nature to evolve, to move to the next best version of ourselves and to better our life's experiences. It's automatic, we can't help it. So how does illness and accidents fit into the greater picture. Why are some people more vulnerable to illness than others. You have the power to heal and to be healed, find out how it all works in the 'Gift of Healing'.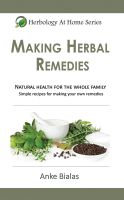 Herbology At Home: Making Herbal Remedies
When you already know what herbs you want to use and what herbal product you want to make you need a resource that covers the base formulas. Something that provides you with the ratios and the method of how to make your desired remedy. Learn the age old methods of making herbal tea, tinctures, ointments, oils and much more. Assemble a herbal first aid kit and prepare chemical free products.