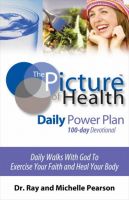 The Picture of Health Daily Power Plan 100-Day Devotional
100 power-packed days of devotionals to challenge you to stay motivated as you say goodbye to the bondage of dieting and disease forever! Anointed teaching, Biblical revelation, and practical application are salted with extraordinary insight, humor, compassion, and testimonies of real-life victories to help you make life-long changes for health.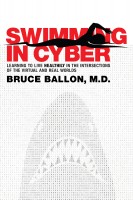 Swimming in Cyber: Learning to Live Healthily in the Intersections of the Virtual and Real Worlds
Learn how to develop a healthy relationship with the cyberspaces we interact with. The cyber seas of wireless communications, interactive platforms, tsunamis of information, fictional simulated worlds and other virtual realities co-exist with the physical world we live in. Discover through various actions how to deal effectively with this expanding issue to manage swimming through the cyber!